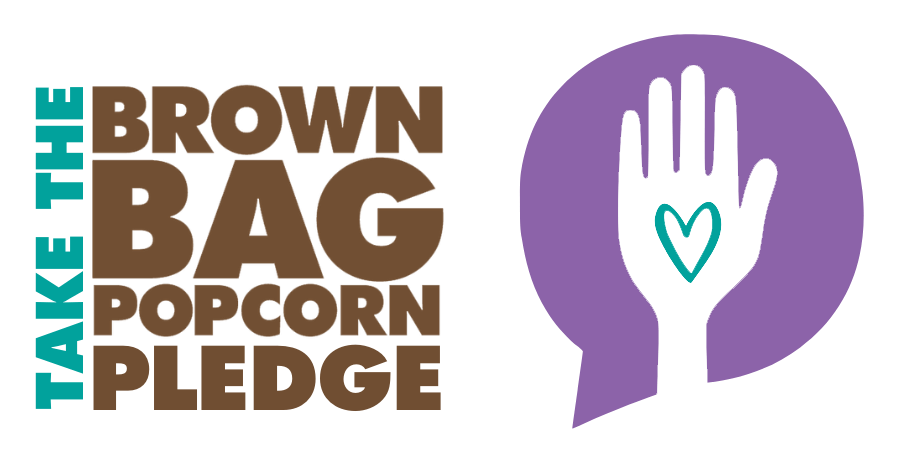 Reward your clients and co-workers
**The 2020 holiday pledge window is currently closed. Contact us here for bulk orders.** 
Get ahead of holiday gifting by ordering  tins of delicious Brown Bag Popcorn and you'll be supporting the good works of SAY Detroit, a 501(c)(3) charity formed by Mitch Albom in 2006.
If you order a minimum of $1,000, your company will be recognized and celebrated with a "thanks for poppin'!" placard and a special thank you on the Mitch Albom Show on WJR 760 AM.
100% of the profits from Brown Bag Popcorn help to restore Detroit's neighborhoods, provide opportunities where there are none, and lift our neediest when they stumble.
Brown Bag Popcorn is made fresh in Michigan and can be sent directly to your company or mailed to individual recipients anytime before December 15th.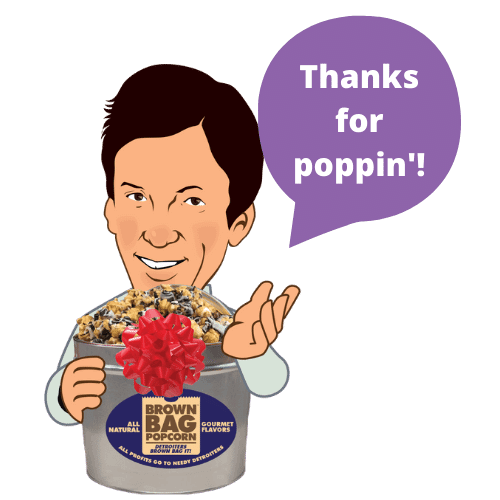 No products are currently eligible for the pledge at this time. Check back for future holiday options.
More Details
Only products listed here and labeled "pledge" are eligible
A single minimum order of $1,000 required for Pledge acknowledgment
Order either small (1-gallon – $21.95/$26.95), large (2-gallon – $33.95/$36.95), or a combination of tin sizes
Tins may be shipped to a single location or to individual recipients. Shipping details must be entered at time of purchase. If tins are shipped to multiple addresses, address may be entered manually or imported from a spreadhseet.

For questions or help with your order, click here to contact Michael Isabella